Nike Free is a minimalist running shoe. It was introduced in 2005 after Nike representatives observed Nike sponsored track athletes training barefoot. The numbering system indicates the cushioning of the shoe and follows a scale ranging from 0 (barefoot) to 10 (normal running shoe), i.e. Free 3.0 being the least and Free 7.0(discontinued) being the most cushioned model so far. Nike started the Free series with the Free 5.0 in 2004 and in 2006 released a new version of the shoe every couple of years with Free 5.0 in 2014.
For the launch of the new version of the Free family Nike has supported JDsports that bought into women and men colorways with bespoke brand campaign page and digital brand assets creation. Very commercially driven, designed, developed and implemented by SO DIGITAL, campaign page was to provide a more authentic Nike destination for Free family on the retailer's domain, while making sure that the consumer doesn't feel alienated from the general site look and feel. This was achieved through merger of UI elements, presentation style of JD and Nike brand content. When it comes to the digital merchandising top page was reserved for the presentation of the family pack while consumer was able based on his gender preferences to switch to men (as more men generally purchase on jdsports).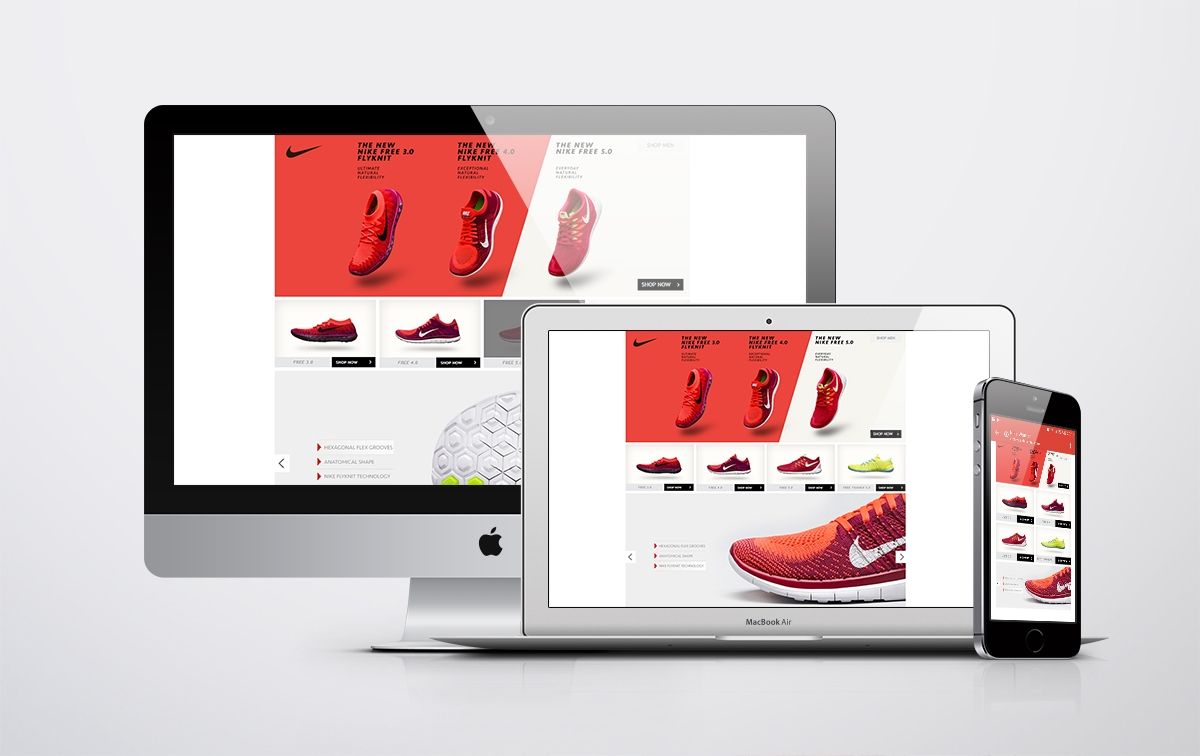 Commercial goals were emphasized by putting forward selected category models in the middle emphasizing first brand and only later (hoover-over) price for the models. Lower part of the campaign page was reserved for additional brand storytelling through video content but also educational, visually explained, content on the product innovation technology. The UX of the educational content was enriched with part of the hexagonal patter to the sole of Free models which is the pillar of the free movement innovation.